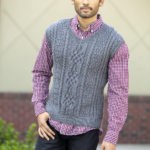 The Chapel Hill Vest in Deluxe Worsted is a classic cabled piece, with flattering fit and a timeless look.
Friday, August 16th @ 7PM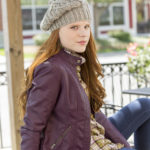 The Rutherford Beret in Deluxe Chunky is instant gratification in cables!
Friday, August 9th @ 4PM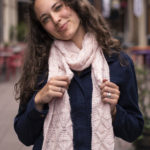 A free pattern with tons of texture! Enjoy the Pyramid Scarf in Odette.
Friday, August 2nd @ 2PM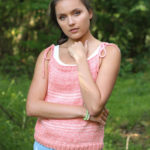 The Becca Tank in Cotton Supreme DK Seaspray is the perfect project for summer.
Friday, July 26th @ 1PM