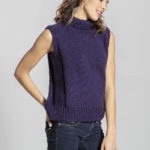 This sleeveless top works great over a long-sleeved shirt or on its own under a jacket. A simple knit in Deluxe Bulky Superwash.
Friday, October 11th @ 4PM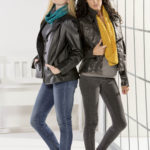 The Splatter Lace Cowl in Dona uses big increases and decreases to create a dramatic texture. Enjoy this now-free pattern!
Friday, October 4th @ 4PM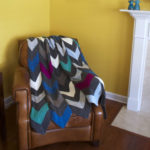 Flying V is a colorful crochet afghan in Uptown Worsted. A great pattern to make your own!
Friday, September 27th @ 4PM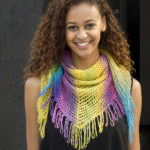 This fun fringed one-skein shawl is now free! Enjoy Elation in Poems Sock!
Friday, September 20th @ 5PM