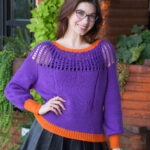 Join us today as we take a closer look at the free Shelob Sweater in Deluxe Worsted!
Wednesday, October 4th @ 4AM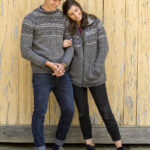 Two free patterns are better than one, and that's what we have for you this Friday! It's time to get your autumn knitting underway with Deluxe DK Tweed Superwash and the Wanderer Pullover and Cardigan. Grab yourself a pair of knitting needles, a pumpkin spice latte, and that creative mind of yours, and let's learn …
Continue reading "Flash Pattern Friday – Wanderer Pullover and Cardigan"
Friday, September 29th @ 4AM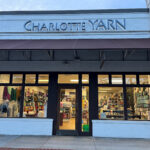 Our featured yarn shop of September is close to home, just over twenty miles from our headquarters! Nestled in the Dilworth neighborhood close to the big city lights of uptown, you will find Charlotte Yarn. This beautiful shop, owned and operated by Remi Haygood, is the city's longest-tenured yarn store. Let's learn more about Charlotte …
Continue reading "Meet A Local Yarn Shop – Charlotte Yarn"
Wednesday, September 27th @ 5AM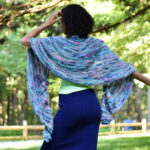 Get ready for an exciting free pattern knit in our beautiful Bamboo Bloom Handpaints yarn!
Friday, September 22nd @ 4AM