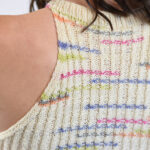 The first Friday of June has arrived, and we have the perfect summer garment for you today! The Zesty Tank, designed by Rachel Brockman, is now available to download for free on our website. Using our thrilling Zesty Sock yarn, this beautiful tank top is full of fun colors that will come to life as …
Continue reading "Free Pattern Friday – Zesty Tank"
Friday, June 2nd @ 4AM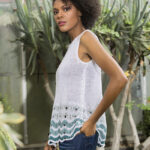 Flash Pattern Friday is here with an exciting project perfect for summer!
Friday, May 26th @ 5AM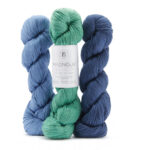 Dive in to explore some of our featured summer yarns!
Wednesday, May 24th @ 4AM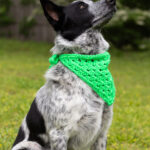 There's nothing our pets love more than a treat, and this Free Pattern Friday, we have one just for your furry friend(s). The Best Bandana, designed by Ashley Jane McIntyre, features our staple Uptown Worsted yarn crocheted in two bright neon color options. Let's take a closer look at this week's free pattern! The Best …
Continue reading "Free Pattern Friday – Best Bandana"
Friday, May 19th @ 4AM