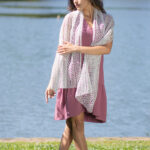 The Marion Stole is a lacy, lightweight knitted dream in 100% linen Flax Lace.
Friday, June 11th @ 3PM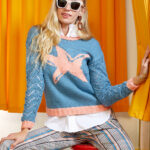 In honor of World Ocean Day, we're sharing some sen-sea-tional patterns inspired by the ocean, plus a few tips on how you can take action to care for the blue planet!
Tuesday, June 8th @ 8PM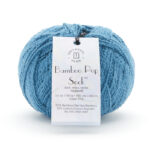 Today we're spotlighting our new, solid-colored Bamboo Pop Sock and taking a peek at some of the beautiful free patterns to accompany it!
Wednesday, June 2nd @ 9PM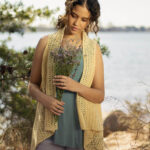 Flash Giveaway! Crocheted in Flax, Cowan is a light and flowing project for summer. Check our blog for details!
Friday, May 28th @ 4PM