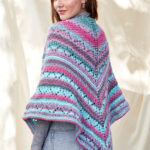 The free Anemone Shawl in Major is a lacy prelude to Spring. Read more on our blog.
Friday, February 26th @ 6PM
Today we're looking at several patterns that feature blocks of texture and color - a trend we've been seeing everywhere!
Wednesday, February 24th @ 9PM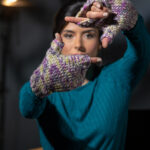 With twisted stockinette texture, Frame is a great first mitt pattern. Just one skein of Cinema!
Friday, February 19th @ 5PM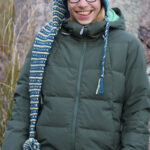 So many beautiful designs - where to start? We've picked a few of our faves from the first part of 2021.
Wednesday, February 17th @ 4PM