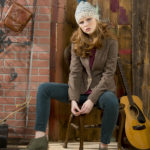 Caitrin is a simple but stylish Fair Isle hat with chevron patterning. A lovely topper in Deluxe Worsted Tweed Superwash. Formerly paid, now set free!
Friday, February 14th @ 5PM
Just in time for Valentine's Day, we're introducing Ciri: a beautiful shawl knit in Fibra Natura Ravello.
Wednesday, February 12th @ 7PM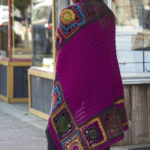 Free pattern Aeolis combines self-shading Classic Shades with bright and bold Deluxe Worsted Superwash for killer color. It's a crochet throw that will keep a smile on your face!
Friday, February 7th @ 6PM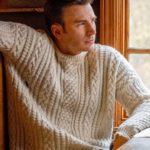 Dying for a good cabled men's sweater? We've got your back!
Monday, January 27th @ 3PM