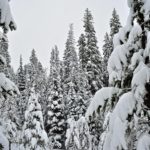 It's Day 2 of the 12 Days of Winter Kit Collection, Series 4 Edition. Today's kit is a knit cowl inspired by falling snowflakes.
Tuesday, November 24th @ 3PM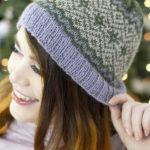 It's Day 1 of the 12 Days of Winter Kit Collect, Series 4 Edition. We're kicking off the collection with the beautiful Boreal Hats, knit using Kingston Tweed.
Monday, November 23rd @ 3PM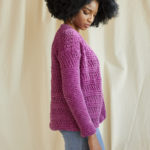 Free Pattern Friday! Bella Chenille makes touchably soft pieces for all ages. Enjoy the Roseate Cardigan!
Friday, November 20th @ 4PM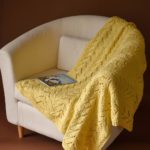 Few projects are more satisfying than baby projects. I always relish the opportunity to knit baby projects for several reasons. First, they are satisfyingly fast. Want to make a sweater in less than a week? Just throw a baby project on your needles or hook! How about in a few hours – try an accessory! …
Continue reading "Little Stitches: Projects for Little Ones"
Wednesday, November 18th @ 10PM